COME TO THE NHC HAPPY HOUR!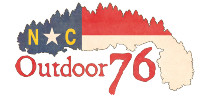 COME TO THE NHC HAPPY HOUR!
---
Several days ago you received notice of the club's fundraising spaghetti dinner, to take place on June 11th, so long as 50 attendees have RSVP'd on or before June 3rd at 5:00 p.m.  If the dinner does not take place, our regular membership meeting will take place at the same time and location.
BEFORE THE SPAGHETTI DINNER OR MEETING, THERE WILL BE A CLUB HAPPY HOUR AT THE ROCK HOUSE LODGE IN OUTDOOR 76!  Happy hour will begin at 5:30 p.m.   If you wish, please bring a finger food to share.  After the happy hour, we will proceed to Tartan Hall at approximately 6:30 p.m. for the dinner or meeting.
IT WOULD BE APPRECIATED IF PEOPLE WOULD COME TO TARTAN HALL BEFORE GOING TO THE HAPPY HOUR TO SET UP THE ROOM.
Please remember to RSVP for the spaghetti dinner on or before June 3rd so we can determine whether we are having the dinner or the regular meeting.  Contact Katharine Brown at 828-421-4178 or email her at kbtrailrunner@yahoo.com.
Melissa Myers will have a table set up at Tartan Hall to take your yearly dues of $20.