General Meeting – James Pader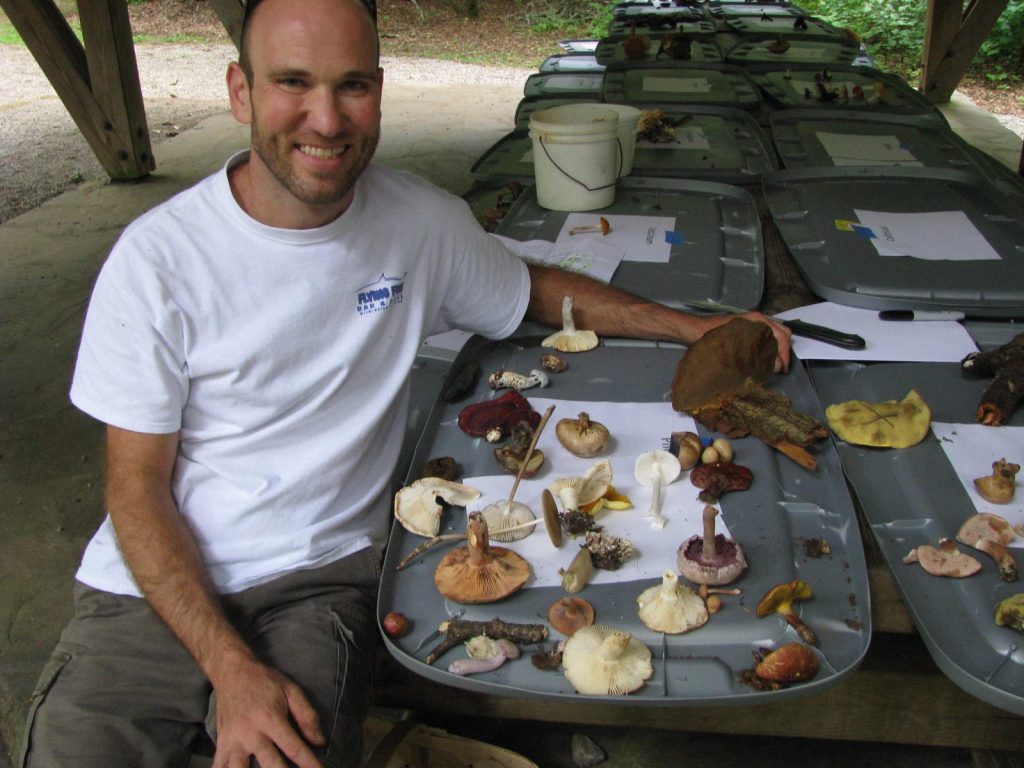 Western North Carolina, with it's incredible amount of humidity and  rainfall, is a perfect place to discover fungal diversity. Come and join James Pader as he presents some of the different mushrooms that you're  likely to encounter while out hiking! We will cover basic morphology and  identification while lightly touching more advanced topics like phylogeny and taxonomy. Specimens will be available for viewing and inspection.
James Pader is the founder of WAM!, West NC Area Mushrooms! He has been studying fungi and mold in crawlspaces in WNC since 2002 but started learning more about more common mushrooms in 2013. After a brief time growing culinary mushrooms, he has grown more interested in taxonomy and identification and is currently able to identify about 200 species by sight.